The Nordic Nordic Society of Gynaecological Oncology
Election for NSGO Executive Board 2022 – 2024
The election for NSGO Executive Board will take place as an online voting process from January 10th to February 6th 2022.
The new NSGO Executive Board will be elected for a period of two (2) years and the results of the election will be presented at next General Assembly April 1st during NSGO Annual Meeting 2022 in Helsinki, Finland.
All Nordic paying members will have the opportunity to vote through our NSGO webpage. In order to vote, you must have paid your membership fee for either 2019, 2020 or 2021. You can pay your membership HERE.
To access the online voting, log in as an NSGO member using your personal login details.
If you do not have a password or if you have forgotten it, you can ask for a new one by request via NSGO.org
You will be able to vote for: Two candidates per country + one Physicist and one Pathologist.
We highly recommend that you read the candidate presentations and decide which candidates should have your vote before clicking on the vote button.
Once you have chosen you candidates and voted, you will not be able to change or delete your vote.
If you have any questions regarding the election, you are welcome to contact NSGO office: kirsten.pors@regionh.dk
The results will be next General Assembly April 1st during NSGO Annual Meeting 2022 in Helsinki, Finland.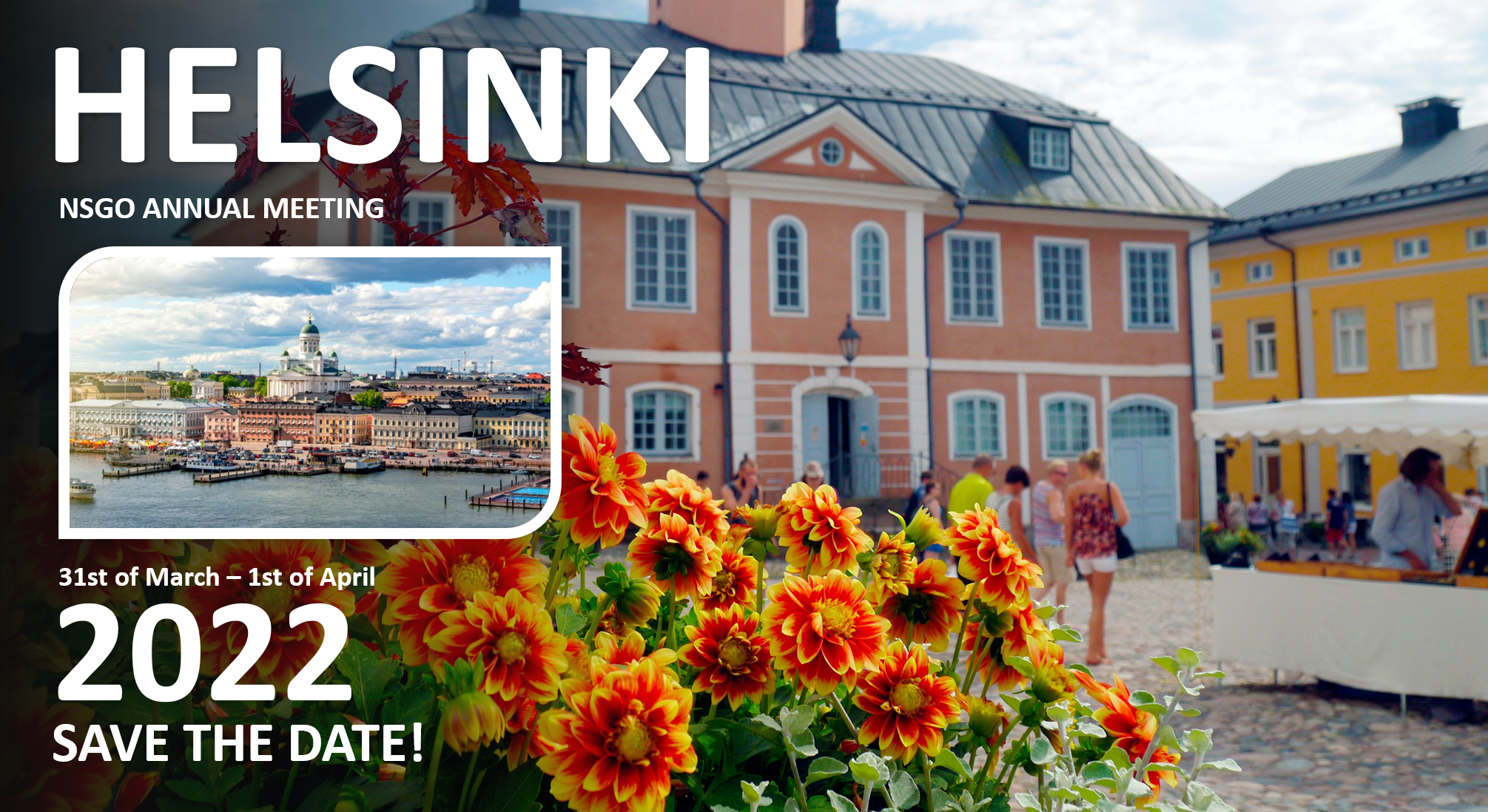 Thank you for an Excellent NSGO-CTU Investigator Meeting 25 - 26 November 2021
We are looking forward to welcome you this year in
Copenhagen, Denmark from 24-25 November to NSGO-CTU Biannual Investigator Meeting 2022
A warm welcome to our two new Deputy Medical Directors:
Kristina Lindemann (Radiumhospital, Oslo)   &
Kristine Madsen (Rigshospitalet, Copenhagen)
ENGOT-EN3 / NSGO-PALEO
study results presented
at ESMO 2020
Mansoor Raza Mirza, Medical Director of NSGO-CTU, presented very exciting results from the ENGOT-EN3/NSGO-PALEO trial at 2020 ESMO Virtual Congress 2020.